All our professionals at The Dermatology Group maintain the highest levels of accreditation and pursue ongoing education to stay abreast of the latest trends in dermatology.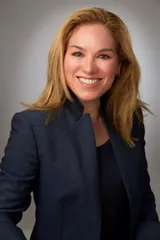 Dina V. Hunter, M.D.
Diplomat of the American Academy of Dermatology
Dr. Hunter is a board certified dermatologist specializing in medical and surgical dermatology. She is a Fellow of the American Academy of Dermatology and the American Society for Dermatologic Surgery.
Dr. Hunter believes in combining the highest quality dermatologic care with outstanding patient- centered customer service. She enjoys the relationships she develops with her patients and their families. Dr. Hunter believes that optimizing your skin's health is essential to looking and feeling your best. She is especially interested in the detection and management of skin cancers and offers the most appropriate, advanced methods of treatment in context of a patient's lifestyle.
Dr. Hunter graduated Summa Cum Laude from Texas A&M University and received her medical degree from Baylor College of Medicine in Houston, Texas. She completed a dermatology residency and served as the chief resident during her last year of training at the Medical University of South Carolina in Charleston, South Carolina. She is a member of the American Academy of Dermatology, the South Carolina Dermatologic Association, and the Texas Medical Association. Dr. Hunter is certified by the American Board of Dermatology.
---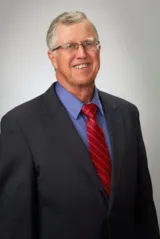 Lee T. Jordan, M.D.
American Board of Dermatology
American Board of Pediatrics
Dr. Jordan develops a partnership with patients of all ages to provide exceptional medical care. Dr. Jordan believes in taking time to listen so he will understand your concerns. Then, he responds with the best treatment options for you. He performs numerous surgical procedures and has a special interest in pediatric dermatology.
Dr. Jordan earned his undergraudate degree from Emory University in Atlanta and his medical degree from the Medical College of Georgia in Augusta. He completed a pediatric residency at Yale University in New Haven, Connecticut and at Duke University in Durham, North Carolina, and a dermatology residency at Yale University. Dr. Jordan is a member of the American Academy of Pediatrics, the American Academy of Dermatology, the South Carolina Dermatological Association, the South Carolina Medical Association, the American Society of Dermatologic Surgery, and the Kershaw County Medical Society. He is board certified in dermatology and pediatrics. Dr. Jordan is a Fellow of the American Academy of Dermatology.
---